Unlock Your
Digital Potential!
Elevate Your Business with a Mobile-Optimized Website
Ready to harness the power of a mobile-optimized website for your business? Let's get started on your journey to online success.
Why your business need a website?
In today's digital age, your online presence is your most valuable asset. Don't miss out on the countless opportunities to reach your audience and drive growth. At HP Creatives, we specialize in crafting stunning, mobile-responsive websites that set you apart from the competition. Here's why your business needs a mobile-optimized website now more than ever:
Reach Your Audience Anywhere, Anytime
In a world glued to smartphones, having a mobile-optimized website ensures that your business is accessible to potential customers 24/7, whether they're at home or on the go.
A responsive design adapts seamlessly to all screen sizes, providing an exceptional user experience that keeps visitors engaged and encourages them to explore your offerings.
Stay Ahead of the Competition
Many businesses are still playing catch-up when it comes to mobile optimization. By investing in a mobile-responsive website now, you'll gain a competitive edge.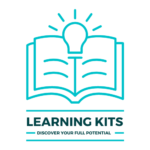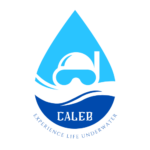 Unlock your online potential with our professional website development services. Our expert team will craft a stunning, user-friendly website tailored to your brand, ensuring a seamless user experience and a strong online presence.
Elevate your social media game with our comprehensive social media management services. We'll boost your brand's online visibility, engage your audience, and drive results. Let us handle the strategy, content creation, and analytics while you focus on what you do best.
Graphic Design / Video Editing
Turn your ideas into captivating visuals with our graphic design and video editing services. Our talented designers and editors will bring your vision to life, creating eye-catching graphics and videos that leave a lasting impression on your audience.
Immerse your audience in a virtual experience like never before. Our virtual tour service brings spaces to life through stunning 360-degree panoramas, allowing viewers to explore and interact with your location from the comfort of their device. Engage, inform, and inspire with our cutting-edge virtual tours.
The internet is accessible to almost everyone in the world. It is currently the most effective marketing platform. Millions of people can now learn about your products or services in seconds. Are you in the real estate business? Do you run a restaurant or own a hotel? We can create a virtual tour for your business to give customers an idea of what your location is like before they visit, as well as to keep them interested during their visit.
With years of experience, our team of web developers and designers will create a website that reflects your brand identity and achieves your business goals.
Check out our portfolio to see how we've helped businesses like yours thrive online.
We understand that every business is unique. Our solutions are tailored to your specific needs and objectives.
Your website's success is an ongoing journey. We provide continuous support, updates, and maintenance to ensure it stays at its best.
It's our passion to design and create websites. Let's create yours today.
The information and content provided on this website are intended for general informational purposes only. While every effort has been made to ensure the accuracy and completeness of the information presented, The HP Creatives makes no warranties, express or implied, regarding the accuracy, reliability, or suitability of the content for any particular purpose.
The use of this website and any reliance on the information provided are at your own risk. The HP Creatives shall not be held liable for any errors, omissions, or inaccuracies in the content, or for any actions taken in reliance thereon.